Five Essential Capabilities That Your Fastener Supply Company Must Have
A fastener supply company relies heavily on the supply chain, which is a term that is gaining a lot of popularity but for all of the wrong reasons. The transportation, distribution, and logistics trouble that was caused by the unfortunate COVID-19 crisis and recent geopolitical events still exist. And fastener supply ranks among the most affected.
As these challenges continue impacting the global fastener industry, most OEMs have realized that the solution to these challenges lies in their choice of fastener suppliers and distributors. Therefore, OEMs must evaluate the capabilities of new and existing distributors in five crucial sectors to ensure a long-term and beneficial supply chain relationship. Below is an overview of these must-have capabilities for fastener suppliers that help OEMs remain competitive and agile in the ever-changing landscape.
1. Risk Reduction
It is vital for a distributor to reduce risks such as lengthy delays, mistakes in orders, and lost shipments that impact a manufacturer's production. Among the factors that OEMs deliberate on are the availability of parts, delivery prowess, sourcing, and manufacturing capabilities. They will want to know how many available parts there are and what approaches of inventory management you use.
They may also inquire about your sourcing capabilities, in-house manufacturing capabilities, and whether your fastener supply company has a record of delivering on time. Therefore, as a supplier, your ability to reduce supply chain risks through better sourcing capabilities and parts availability will make them a valuable partner to an OEM.
2. Optimizing inventory
When most people hear "inventory optimization," they automatically think about actual goods and products sitting in a warehouse or physical plant. While it is an essential part of the inventory, there are many other elements to consider, especially with the current supply-chain challenges. These factors include:
The amount of one SKU available?
The location of this item?
How fast can the item be delivered?
What are the next steps in supplying the product?
A competent supplier must ensure their technology-enabled capabilities in replenishment automation and demand planning are based on real-time data and provide critical insights that turn inventory into an operational asset. As a supplier, your ability to apply prescriptive and predictive data analytics to inventory management accurately stands as a difference maker to OEMs.
3. Enhancing Operations
Another area OEMs typically evaluate is a supplier's ability to create solutions that improve fastener applications, reduce manufacturing costs, or enable other cost-out activities. OEMs will often want to know if a supplier has in-house manufacturing and application engineers to devise the ideal fasteners for products. Check to see if your distributor can provide certain capabilities through one source. This includes things like: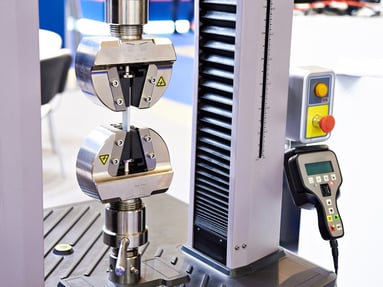 Heat plating
Treating
Patching and coating
An OEM also wants a supplier with in-house die and tool capabilities, with immediate access to machine operators and engineers. As a supplier, you should also be able to perform custom work on demand since all OEMs want a flexible distributor with a range of services that help them save time, eliminate complexity, decrease costs, reduce waste, and improve efficiency.
4. Improving Quality
All fastener supply companies must offer quality fasteners and adhere to industry standards since no OEM wants reduced product performance due to a faulty product. Therefore, you must attain certification from standardization bodies like the International Automotive Task Force and the (ISO 9000) International Organization for Standardization. Besides certification, you should also test parts against standard recommendations to mitigate safety hazards.
5. Environmental and Electrification Considerations
As manufacturing continues to shift toward sustainable equipment and products, fastener distributors and manufacturers must help OEMs advance electrification while embracing environmental considerations. Therefore, your fastener supply company should have understandable strategies in these areas:
Technological advancements
Future use cases that might verify performance and productivity improvements
Get Quality Fasteners
Shop with Big Bolt, a leading US fastener machine shop, and get top-quality products with outstanding customer service. At Big Bolt, we manufacture and sell nothing but high-quality fasteners and can turn them around for you in a day (if needed).
Our non-stop manufacturing schedule and extensive blank supply allow us to provide you with what you want when you want it. Turn to Big Bolt today for all of your fastener needs.